We contribute to cope with the "forthcoming shortage of workers" as a specialist company of automatized machines
Our customers are manufacturers from various field of home electric appliances, electronic devices in semi-conductor industry, automobil, foods, medicals, and others considering automatization on their facilities. They are from nation wide and half of their products are exported to oversea countries.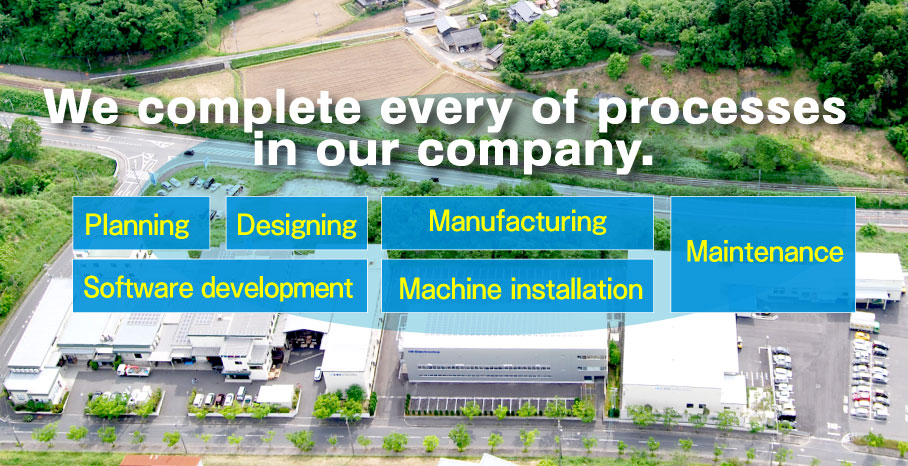 We, as a specialized company of automatization (automatized machine), provide every processes of planning, mechanical design, development of software, manufacturing, machine installation, and maintenace at one-stop in our company.
We also concentrate our efforts on how to manufacture effectively by reducing machine price, what are the fundamental purpose of automatization to achieve a production system of high efficient and reduced cost.
Standing on this point of view, we keep the importance of process integaration in the company to contribute back to customer.
Only planinng and design or even only manufacturing, we can meet flexibly whatever required. This is our strong point.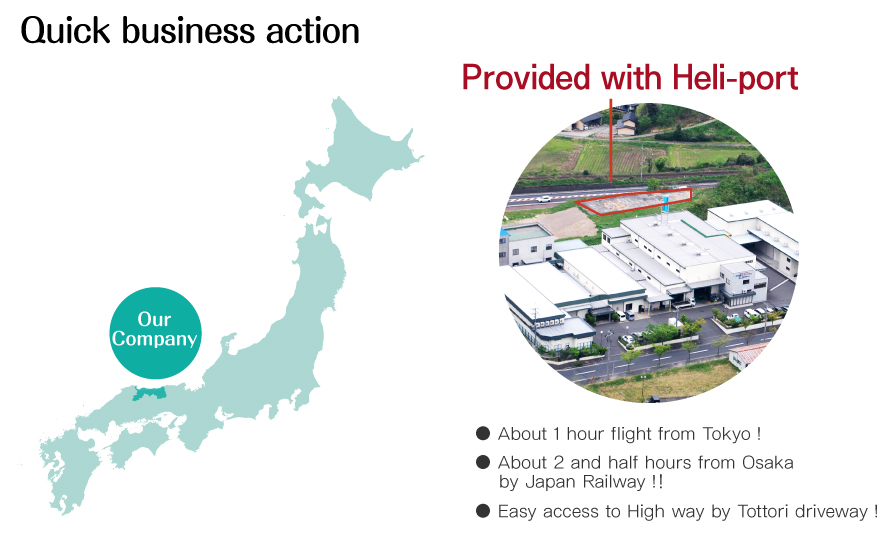 We can manufacture highly qualitative and low-cost products as our manufacturing base is located in Tottori, where cheeper land price, low risk of disaster, steady logistic condition by the driveway.
Another traffic services are well prepared so that any of customers in long distance can make business transaction easily.


As the specialist of Lavor saving machine (automatized machine), we can provide a manufacturing system to meet customer's request flexibly, as of OEM for only manufacturing service or full process beginning from mechanical design.
Our services extend from a single machine manufacturing including design work where sizes and functions are well considered suitable to the customer's factory, over to the big quantity manufacturing followed to the specification sheet.